Since day 1, Malaga has preserved its traditions and curiosities intact and it´s offering all the travellers an amazing experience of beautiful landscapes and its wonderful Costa del Sol along with its urban people whom everyone talks about all over the world.
Malaga city hides places that you cannot miss!

This cathedral is the destination of practically all the tourism routes around Malaga. It would be a great experience to stop by and listen to its history. The name of this cathedral is "La Manquita"(One arm), well known by all the people from Malaga due to its original name as a result of a curious story. The construction of ¨La Manquita¨ began in the 15th Century and it lasted about 250 years. It took such a long time to finish it, therefore the construction was given up and it remained unfinished, drawing the attention to the non-existent tower, which gave it its recognized name.
In fact, under de opinion of experts, the differences in the style of the construction can be seen, since it began with a Gothic style and later, it was fused with the Renaissance and Baroque styles.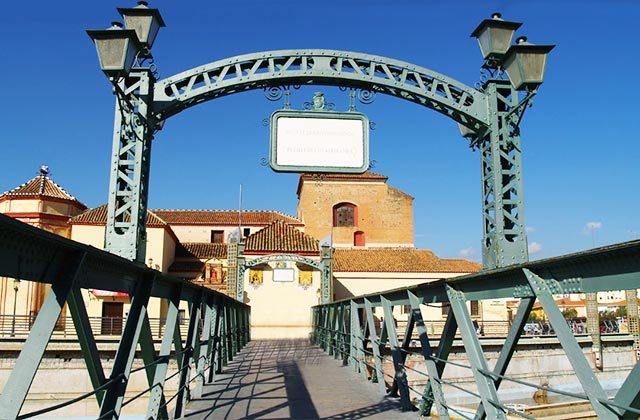 A storm doomed the Gneisenau, a German ship, to wreck. When this disaster occurred, there were many malagueños (people from Malaga), who without hesitation, went to help these sailors. Some of them even lost their lives at the sea.
This brave act gave Malaga the title of "Very Hospitable" that it shows today.
Years later, Malaga was hit by a storm that ended up dragging and carrying away the bridges of the Guadalmedina river due to its overflowing. Upon hearing about this, Germany decided to return back the favour and started collecting money for the construction of the "Puente de los Alemanes" (The Germans bridge).

El Cenachero is the symbol that recalls the tradition of Malaga fishermen who were dedicated to selling their product by walking these streets with a mass of esparto hanging from their shoulders.
This statue reminds us of this tradition that one day filled the streets of Malaga.

Malaga is unique in the whole world and that is because the capital of Malaga is very rich in historical vestiges from three of the most important cultures: Jewish, Arab and Roman. They have left a phenomenal mark on us.
The ideal tourist destination where so many cultures cross the same time.
So traveling friend, have you already planned on coming and visit Malaga? This city will be special for you! Are you ready to leave your bags with us and get to know the best hidden places of Malaga?